Home -> Produtos -> Hawe -> Bombas Hidráulicas -> Bombas de Pistão Radial R e RG
Bombas de Pistão Radial R e RG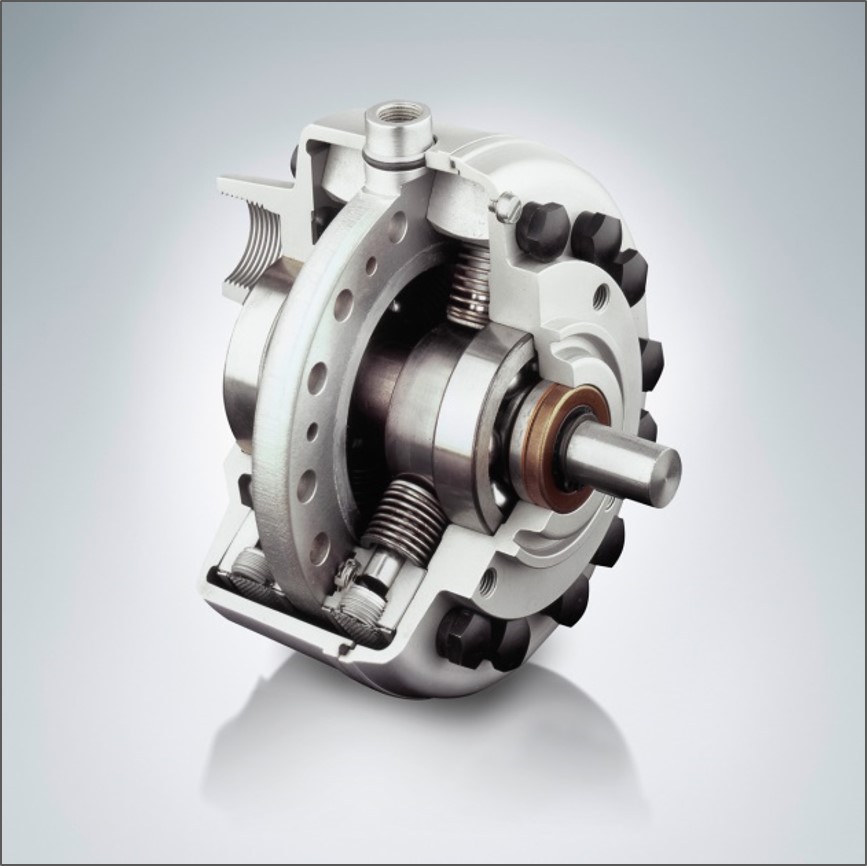 Bombas de Pistão Radial R e RG
Model: R, RG
Nomen-clature: Radial piston pump
Design: Single pump ; dual-stage pump
pmax: 700 bar
Qmax: 91.2 l/min
Vg: 64.18 cm³/rev
Product description
Radial piston pumps are a type of hydraulic pump. They consist of valve-controlled pump cylinders that are arranged radially.
The radial piston pump type R and RG has a closed pump housing. Therefore, besides use as a motor pump outside an oil tank, installation in the container of a hydraulic power pack is also possible. The radial piston pump is available with several pressure outlets which enable the same or several different flows. The radial piston pump type RG has plain bearings which have a longer storage life. This type is therefore used in extreme operating conditions.
Extremely high volumetric flows can be achieved by arranging up to 6 radials in parallel. When the radial piston pump is used in the hydraulic power pack, it is suitable for use as a highly compact control system. Connection blocks and valve banks can be mounted on the cover plate of the hydraulic power packs.
Features and benefits:
High level of efficiency
Compact design
Max. 14 separate pressure outlets
Available from the modular product range as a hydraulic power pack with valve banks
Intended applications:
Press construction
Jig construction
Testing and laboratory devices
Lubricating systems
Catálogo Técnico Bombas de Pistão Radial Hawe – Tipo R e RG

O QUE FAZEMOS
Realizamos projetos de automação hidráulica, consertos vendas de componentes hidráulicos para Sistemas Hidráulicos industriais e Mobil.
CONTATO
Rua Dr. Edgard Magalhães Noronha, 704
CEP 03480-010
São Paulo/SP - Brasil
Tel: 55 11 2723.3580